Schedule for the 2021 Training Program
The 2021 training program provides a rigorous introduction to ten key topics central to development and democratization in Myanmar. Each module is taught by a leading expert on the subject, and comprises key readings, a recorded lecture, and a comprehensive live discussion. The program also includes intensive support for writing and publishing. The 22 training participants are emerging Myanmar-based researchers from universities and civil society organization. Nearly 60% identify as female and approximately 40% as non-Bamar. Some of their profiles are available here, though others have opted to remain anonymous due to security considerations.
Information on Modules & Instructors
Constitutional Reform
This session will focus on the role and function of a constitution; and the means of constitutional change through both formal and informal amendment. It will also briefly cover the history of constitutional development in Myanmar, and reflect on the 2008 Constitution and how it both incorporates but differs from aspirations for constitutional reform"
Global Governance Capacity and Limits
An Introduction to Global Governance at a time of Disruption: What is global governance? What is the Liberal International Order? This lecture reviews first the hopes, ideals, logic and challenges of building global cooperation toward ideals of peace, human rights, and prosperity in a world of sovereign states. It includes a special focus on the United Nations, what they can do, their strengths and weaknesses, and recent successes, as well as failures. The last part of the lecture reviews the current of age of great disruption and the struggle for the rules of the order, as we face a crisis of globalization, systemic threats of climate change and technological transformation (digital and artificial intelligence) and the great shift in power between nations in over 150 years (a once in a five generation change).
Yves Tiberghien (Ph.D. Stanford University, 2002; Harvard Academy Scholar 2006; Fulbright Scholar 1996) is a Professor of Political Science and Konwakai Chair in Japanese Research at the University of British Columbia (UBC) in Vancouver, Canada. He is also Director Emeritus of the Institute of Asian Research, and Director of the Center for Japanese Research. 
Yves is Distinguished Fellow at the Asia-Pacific Foundation of Canada and a Senior Fellow at the University of Alberta's China Institute. He is an International Steering Committee Member at Pacific Trade and Development Conference (PAFTAD). In November 2017, he was made a Chevalier de l'ordre national du mérite by the French President.
In 2014-2016, Yves served as Co-Director of the UBC Master of Public Policy and Global Affairs (MPPGA), which he founded as Chair of the UBC Public Policy Curriculum Committee in 2014. 
He is a regular visiting professor at Tokyo University (Graduate School of Public Policy) and at Sciences Po Paris (Paris School of International Affairs). He has held other visiting positions at National Chengchi University (Taiwan), GRIPS (Tokyo), and the Jakarta School of Public Policy (Indonesia). 
Yves' research specializes in comparative political economy and global economic and environmental governance, with an empirical focus on Japan, China, Korea, and Europe. 
His books include The East Asian Covid-19 Paradox. August 2021. Elements in Politics and Society in East Asia, Cambridge: Cambridge University Press DOI: https://doi.org/10.1017/9781108973533, Entrepreneurial States: Reforming Corporate Governance in France, Japan, and Korea (2007, Cornell University Press); L'Asie et le futur du monde (2012, Paris: Science Po Press); and Leadership in Global Institution-Building: Minerva's Rule (2013, edited volume, Palgrave McMillan). In 2020, he edited an online collection of papers on Japan's leadership in the Liberal International Order. He has published articles and book chapters on the political economy of Japan and China, global governance, global climate change politics, and the governance of agricultural biotechnology.
He is working on two books: Up for Grabs: Disruption, Competition, and the Remaking of the Global Economic Order and Navigating the Age of Disruption: Understanding Canada's Options in a Shifting Global Order. 
Dr. Tiberghien co-founded the Vision 20 initiative in 2015, a new coalition of global scholars and policy-makers aiming at providing a long-term perspective on the challenges of global economic and environmental governance. The V20 held six summits (Hangzhou, 2016, Buenos Aires 2018, Tokyo 2018, and Washington DC, 2017, 2018, 2019.
COVID-19 Mitigation Measures: Non-State Responses
This module considers the policy and governance challenges arising from the COVID-19 pandemic in Southeast Asia, with particular attention to non-state efforts to mitigate the pandemic. It considers the role of non-state actors (e.g., religious and community organizations) in responding to the pandemic when governments lack the capacity or political will or resources to respond. It draws, in particular, on examples from Sri Lanka (considering responses by Buddhist communities) and Malaysia (looking at responses by volunteer community organizations), as well as reports of innovative responses at the village level in Myanmar. The overall goal of this workshop is to examine how creative community-based responses can be generated when other resources are scarce or lacking.
Dr. Victor V. Ramraj is Professor of Law and Chair in Asia-Pacific Legal Relations at the University of Victoria in British Columbia, Canada. Since 2017, he has served as Director of the Centre for Asia-Pacific Initiatives (CAPI). Before returning to Canada in 2014, he spent 16 years at the National University of Singapore, and was twice seconded to the Centre for Transnational Legal Studies in London. He also teaches regularly in the LLM in Business Law at Chulalongkorn University. His recent research interests and publications span comparative public law, transnational regulation, and the regulatory challenges arising from the state-company relationship. He has published dozens of articles and book chapters in leading publications in North America, Europe, Asia, and Africa and has seven edited or co-edited volumes to his credit, including Emergency Powers in Asia: Exploring the Limits of Legality (with A.K. Thiruvengadam, Cambridge University Press, 2010) and Covid-19 in Asia: Law and Policy Contexts (Oxford University Press, 2020).
Transitional Justice and Post-Conflict Resolution
In this module, we will review the emergence of the field of transitional justice, a global movement to seek justice, redress, acknowledge and repair social and civil-state relations. State-led initiatives to reckon with difficult pasts take the form of trials, truth commissions and national inquiries. Days of remembrance and commemorative events are designed to transition societies into a shared future. Monuments are erected, history books rewritten, apologies and reparations are extended. Calls to bear witness are made so that such atrocities never happen again. However, not all histories of violence are recognized, and the past is never just in the past.  Increasingly polarized and entrenched debates over the contemporary implications of conflict, genocide, slavery, and political repression are evident globally. Mass protests, social movements and the occupation of historical sites of significance demand structural change. Acrimonious social and political disputes over how to remember the past reveal the limitations of memory as a call to settle accounts. Nor does the call to remember lead to collective healing, peaceful coexistence or increased trust in the state. On the contrary, it can further divide society and galvanize new populist and authoritarian practices. The urgency of rethinking the field of transitional justice will be explored in this model through different case studies, and participants will be encouraged to reflect on what justice and memory means to them.
Erin Baines is the Ivan Head South-North Chair (supported by the International Development Research Centre – Canada) and an Associate Professor at the School of Public Policy and Global Affairs, at the University of British Columbia. Her research considers the transformative possibilities of memory and storytelling in the wake of political violence;  and, justice, responsibility and social repair of communities impacted by conflict-related sexual and gender-based violence. She is author of Buried in the heart: Women, complex victimhood and the war in northern Uganda (Cambridge University Press, 2017), Vulnerable bodies: Gender, the UN and the global refugee crisis (Routledge, 2017) and editor of the memoir, I am Evelyn Amony: Reclaiming my life from the Lord's Resistance Army (University of Wisconsin, 2015) by Evelyn Amony. Erin is the Co-Director of Transformative Memory: An International Network and the Women, Peace and Security Research-Network. 
Citizenship and Migration
Amanda Cheong is an Assistant Professor of Sociology at the University of British Columbia in Canada. She studies how legal status shapes people's lives, focusing on the experiences of undocumented, stateless, and refugee communities in North America and Southeast Asia.

Civil-Military Relations: Understanding Military Intervention and Withdrawal from Politics
Why do armed forces forcibly enter into the political realm? What can civilians do the promote democratization and usher the withdrawal of the military from politics? This module will provide an overview of explanations from academic and policy relevant literature. The goal is to offer participants some insights into what approaches might or might not be relevant to the Myanmarese experience.
Terence Lee is Associate Professor at the Department of Political Science, National University of Singapore. He is a specialist on civil-military relations, military organizations and Southeast Asian politics. Dr Lee serves as Associate Editor of the journal Armed Forces and Society and is also a Council Member of the Inter-University Seminar on Armed Forces and Society.
Influence of Foreign Powers in Domestic Conflicts
The module concerns the external interference in the context of ASEAN Centrality. "Non-interference" and "ASEAN Centrality" are terms often brought up when the Association of Southeast Asian Nations (ASEAN) has to deal with either internal challenges to its regional institutions  and cooperation mechanisms, or external interference in how the grouping wishes to pursue its regional integration goals. Often, domestic interests or weaknesses in one or more ASEAN member states become the meeting ground of external power interests, requiring ASEAN to either hedge, or shore up its credibility and central role. This module will discuss the motivations and workings of ASEAN's principles from a regional perspective as well as within the topical context of how these principles are creating tensions over ASEAN's response to the Myanmar crisis in 2021.  
Ms Moe Thuzar is a Fellow at the ISEAS-Yusof Ishak Institute, where she co-coordinates the Myanmar Studies Programme. She was previously a lead researcher at the ASEAN Studies Centre at ISEAS. She joined ISEAS in 2008, after ten years at the ASEAN Secretariat, heading the Human Development Unit in her last three years there. Moe has contributed to several compendia/volumes on ASEAN, and on Myanmar.  A former diplomat, Moe is researching Burma's Cold War foreign policy (1948-1988) for her PhD dissertation, drawing from her years in the Myanmar Foreign Service. As part of her PhD studies, she spent a year at the MacMillan Center at Yale University, as a Fox International Fellow for 2019-20. 
Meredith L. Weiss is Professor of Political Science in the Rockefeller College of Public Affairs & Policy at the University at Albany, State University of New York. Her research addresses social mobilization and civil society, the politics of identity and development, parties and elections, institutional reform, and subnational governance in Southeast Asia, especially Malaysia and Singapore. Her books include Protest and Possibilities: Civil Society and Coalitions for Political Change in Malaysia (2006), Student Activism in Malaysia: Crucible, Mirror, Sideshow (2011), The Roots of Resilience: Party Machines and Grassroots Politics in Southeast Asia (2020), and the forthcoming Money and Machines: Mobilizing for Elections in Southeast Asia (with Edward Aspinall, Allen Hicken, and Paul Hutchcroft). Her most recent edited volumes are Toward a New Malaysia? The 2018 Election and Its Aftermath (2020) and The Political Logics of Anticorruption Efforts in Asia (2019).
Weiss co-edits the Cambridge University Press Elements series on Politics and Society in Southeast Asia, co-founded the Southeast Asian Politics related group of the American Political Science Association (APSA) and the Women in Southeast Asian Social Sciences (WISEASS) network, chairs APSA's Asia Workshops steering committee, and is on the Southeast Asia Research Group (SEAREG) Council. She received her MA and PhD in Political Science from Yale University and BA in Political Science, Policy Studies, and English from Rice University.
Aim Sinpeng is a Senior Lecturer in the Department of Government and International Relations at the University of Sydney. She works at the intersection of politics + tech, focusing on issues of online political participation, disinformation and information operations in Southeast Asia. She is the author of Opposing Democracy in the Digital Age: the Yellow Shirts in Thailand (University of Michigan Press, 2021) and a co-editor of From Grassroots Activism to Disinformation: Social Media in Southeast Asia (ISEAS, 2020). She recently completed a project funded by Facebook that examines the issue of hate speech in Myanmar. 
Federalism
A federal arrangement for Myanmar has frequently been championed as a way to address long-standing ethnic conflicts and support ongoing development. Federalism, however, comes in many different forms, and decentralization can present significant challenges of its own. This module provides an overview of different forms of federalism and decentralization from both theoretical and practical perspective. It then reviews the specific experiences of Indonesia and Malaysia to draw out key considerations for Myanmar as researchers and activists continue to contemplate a federal future for the country.  
Kai Ostwald an associate professor at the University of British Columbia in Vancouver, where he has a joint appointment in the School of Public Policy & Global Affairs and the Department of Political Science. He is also the Director of UBC's Institute of Asian Research and Associate Editor (Southeast Asia) at Pacific Affairs. 
His area of specialization is comparative politics. Within that subfield, he focuses on ethnic politics, public policy, and the political economy of development. His research primarily addresses Singapore, Malaysia, Myanmar, and Indonesia, and has been published in leading disciplinary and area studies journals. He is also a consultant for the World Bank and works closely with numerous think tanks and research organizations. 
Two Modules on Writing and Publication
Siew Han Yeo (University of Toronto), Htet Thiha Zaw (University of Michigan), and Andy Buschmann (University of Michigan)
Module descriptions:
Writing module #1 - Professional writing 101: Introduction to professional writing, formulating arguments, and presenting evidence.
This module offers an introduction to different types of research and policy essays as well as different approaches to writing. It also includes breakout room exercises for planning, organizing, and writing initial drafts in response to prompts. Finally, it reviews specific tools to support writing, from citation management software to Grammarly.
Writing module #2 - From submission to publication: Editorial review, revisions, and further reviews.
This module provides an overview of the publication process in a range of outlets from purely academic to policy-oriented and public engagement-focused. It uses the publication process in several outlets (including East Asia Forum, New Naratif, the Tea Circle, and New Mandala) to illustrate the various steps, and provides practical advice for navigating them. It also focuses on the specific concerns of safety and security (for Myanmar authors) and publishing as an ESL writer.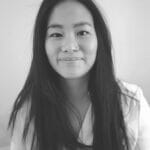 Siew Han Yeo is a PhD Candidate in the Department of History at the University of Toronto and 2021 SEAREG Fellow. Her research looks at the social and legal construction of "Chinesenesss" in colonial Burma in the late 19th and early 20th centuries, with a special foci on the fields of colonial legalities, race, and migration in Southeast Asia.
Thiha Zaw is a PhD Candidate in Political Science at the University of Michigan – Ann Arbor. He studies the development of education policy in colonial Southeast Asia and its relationship with anti-colonial resistance, focusing on British Burma. His research also covers topics in contemporary comparative education policy, such as education efficiency and early-childhood education.
Andy Buschmann is a PhD student in Political Science at the University of Michigan, Ann Arbor. He recently changed topics to the political economy of innovation and is working on a new research prospectus himself. His regional focus is in Southeast Asia and Greater China, and his methodological interests are mixed methods, surveys, and experiments. Before coming to Michigan, he graduated with a Master's degree from Oxford University.